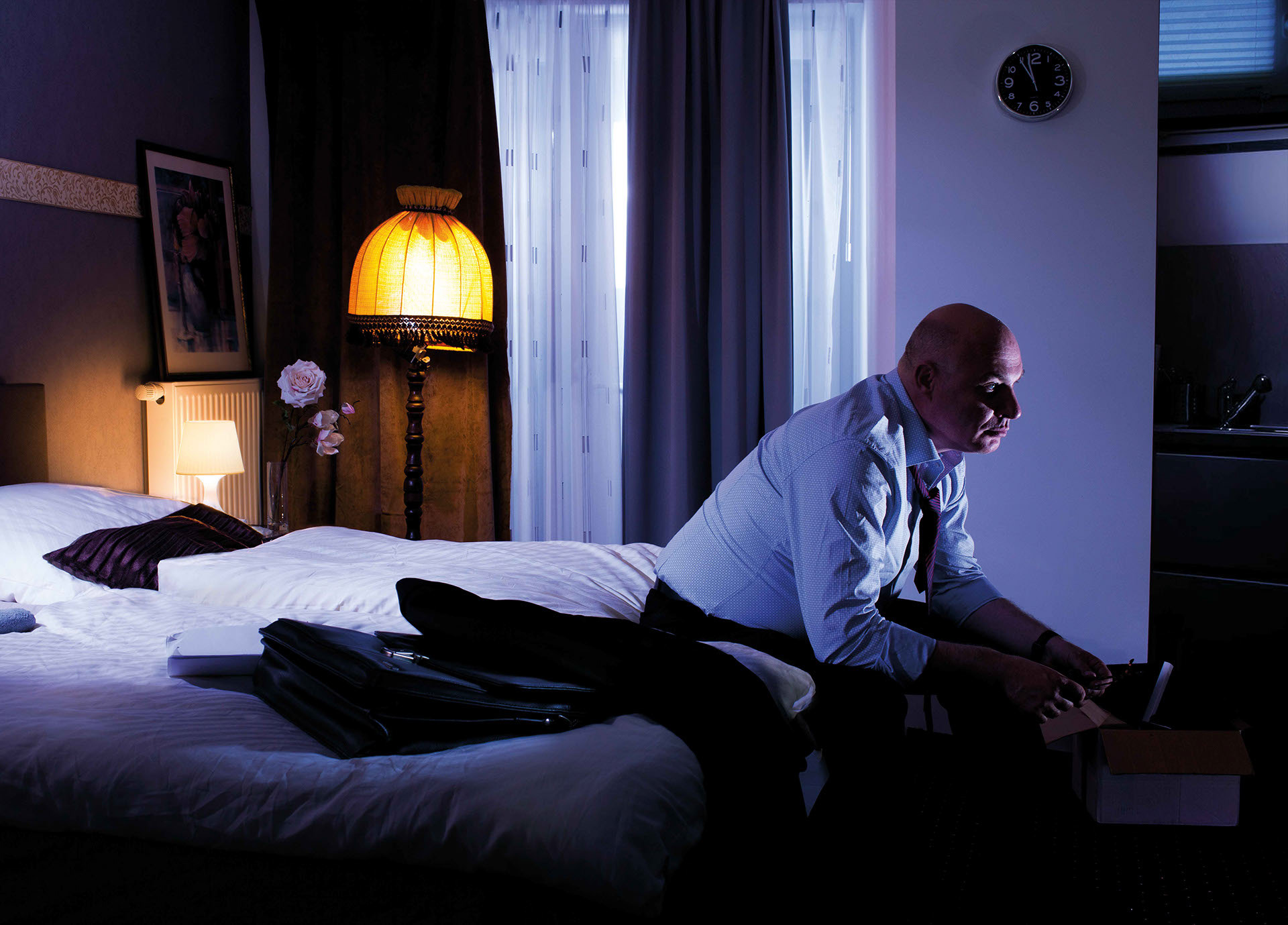 "Hotels can be kind of scary because you never know who is 
on the other side of the door."
Das Fotoprojekt "Hotel "setzt sich mit dem Grenzbereich zwischen privatem und öffentlichem Raum auseinander. Szenerie dabei ist ein Hotelzimmer, welches als temporäres Zuhause dient, in dem verschiedene Menschen mit verschiedenen Geschichten miteinander in Berührung kommen. Die Ungewissheit darüber, was sich zuvor in diesem Raum ereignet hat soll durch die düstere Bildwirkung verstärkt werden.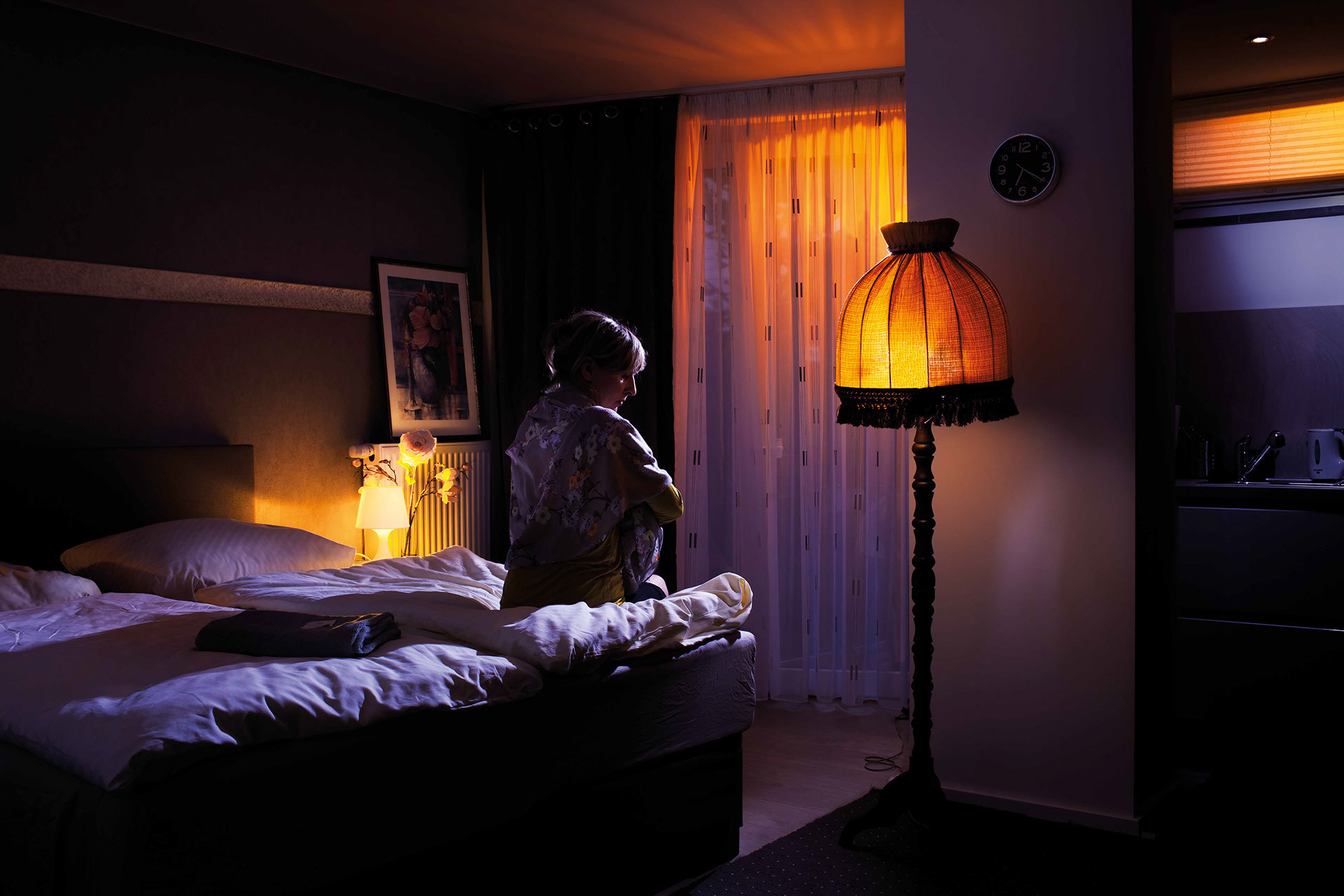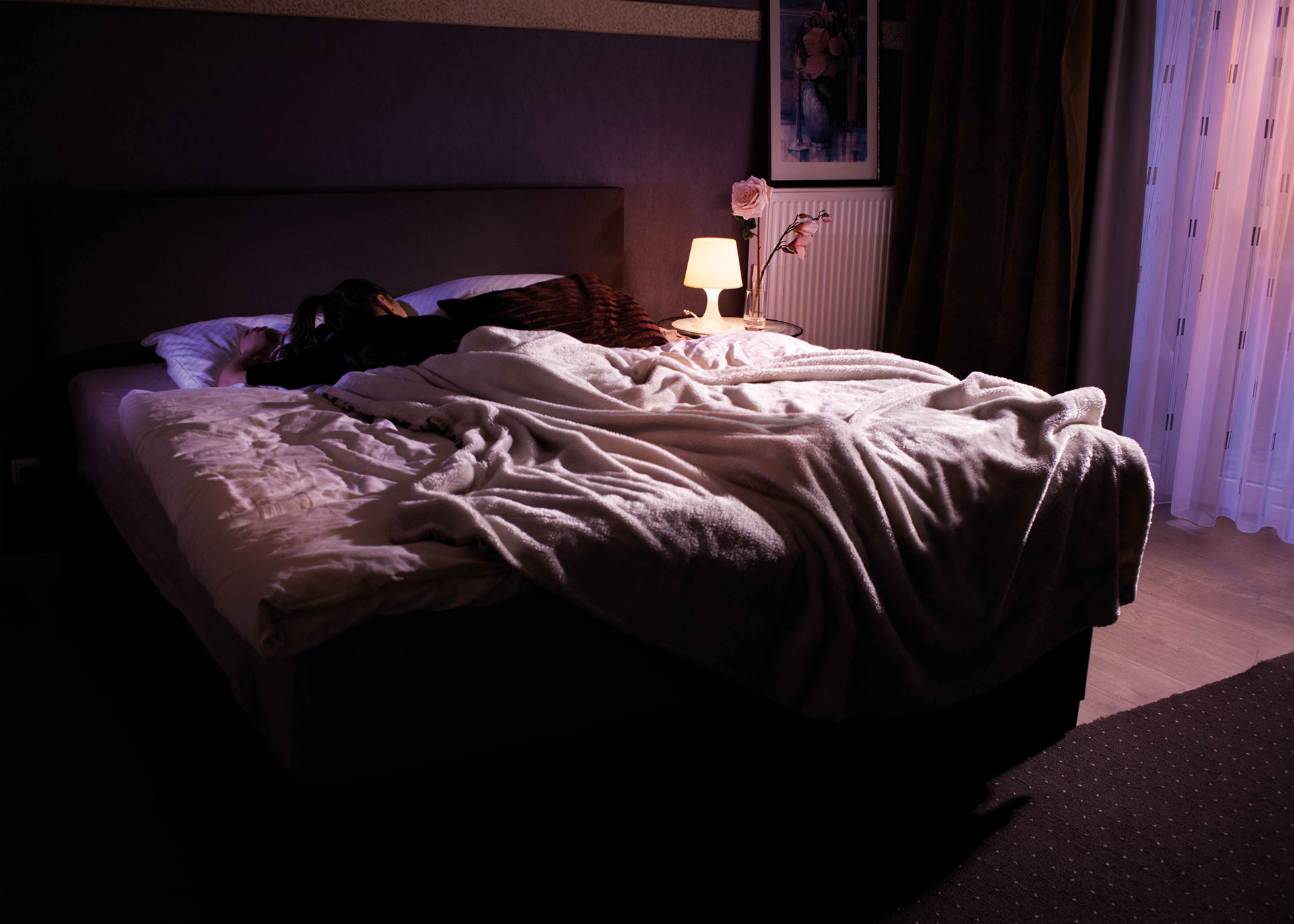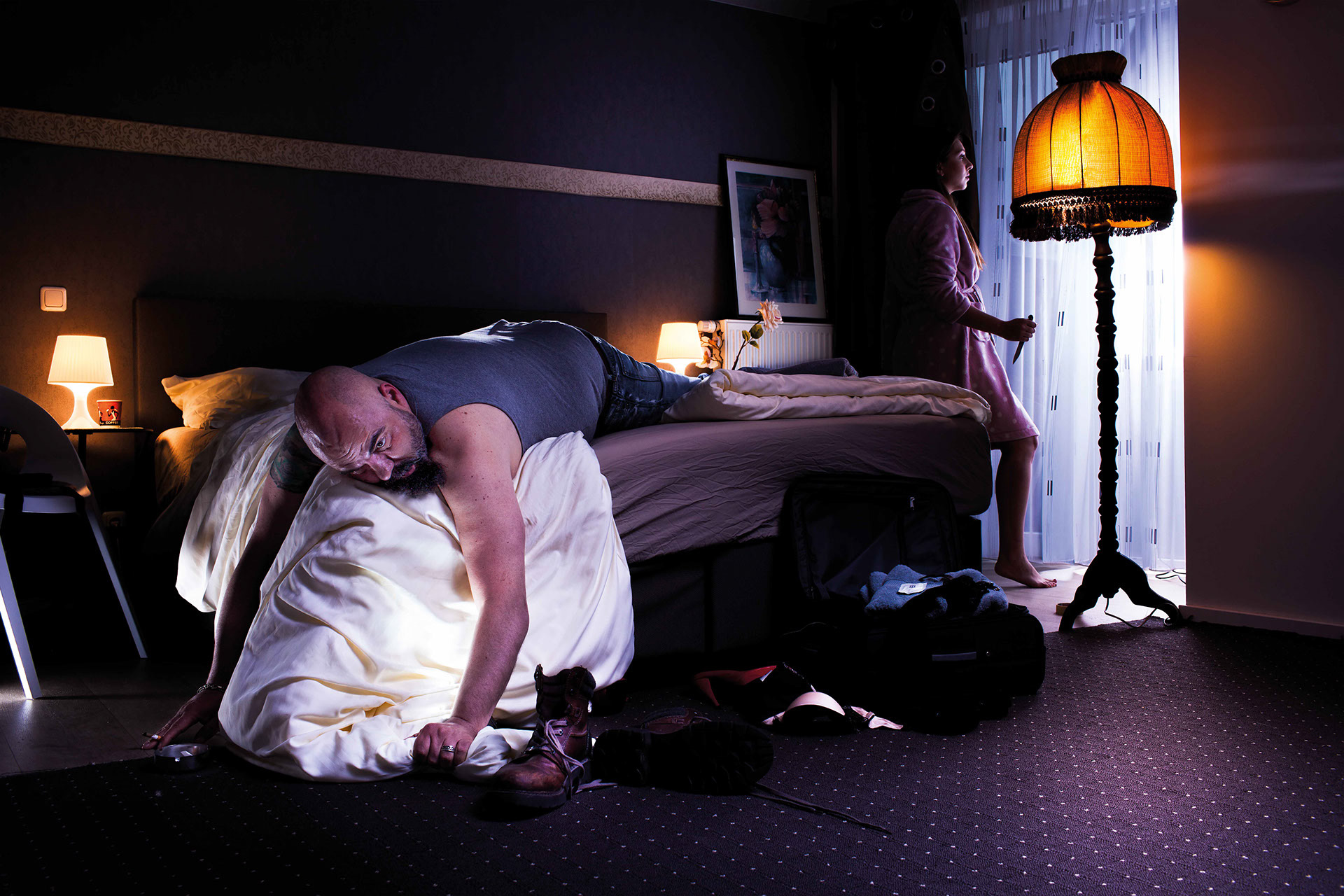 "Hotels can be kind of scary because you never know who is 
on the other side of the door."